Position
The estate's vineyards are located in the heart of the Nizza DOCG and Barbera d'Asti DOCG production zones, on the top of San Nicolao hill in Nizza Monferrato. At 260 metres above sea level this is one of the best positions in the area, with a splendid view of the Monferrato hills, a UNESCO World Heritage Site, surrounded by the Alps. From our terrace you can recognise the peaks of Monviso, Gran Paradiso and Monte Rosa and enjoy the magnificent skyline they present as the light changes, from dawn to dusk.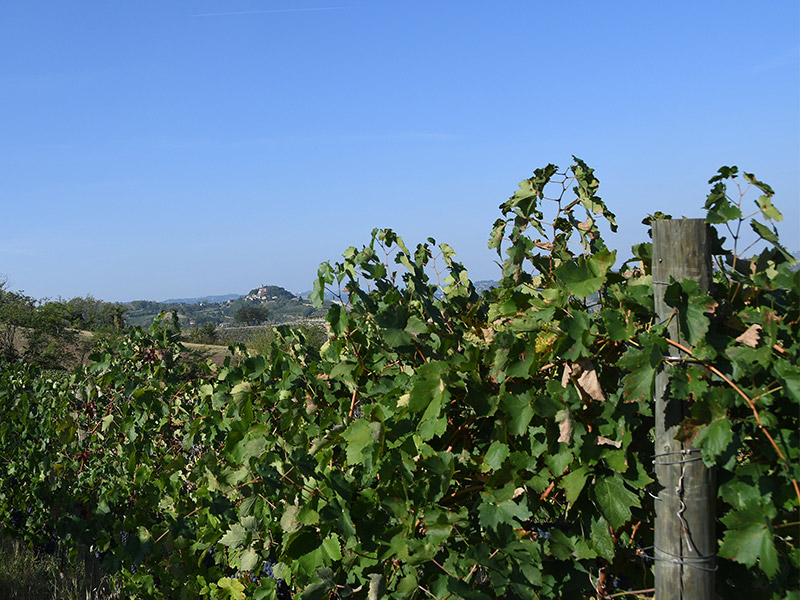 Terroir
The calcareous, marly soils of our vineyards create the ideal conditions for growing grapes that produce wines characterised by elegance, finesse, delicate aromas, structure and complexity.
The rows of vines run parallel to the gentle slopes of the hillside. Their role is very important: they counteract the washing and erosive action of rainwater, protect the landscape and convey all the qualities of the soil to our wine. Whoever said "only wine can express the true taste of the earth" was right!