A dream becomes a project.
In the 1980s, Bruno Ciocca purchased an old farming estate surrounded by vineyards in the heart of the Barbera production zone, in Nizza Monferrato, the town where he had been born. The 80s were hard years for the wine world in general and for this grape variety in particular. It was in this context that Bruno decided to transform a dream which had accompanied him for years into a courageous and far-sighted project, the dream of bringing the estate's seven hectares of excellent quality vineyards back to life and use their grapes to make his very own wine.
He wanted to make a Nizza Barbera of absolute excellence.
A project becomes reality.
And this is how Cascina Giovinale, mentioned in historical documents from as early as the beginning of last century, came back to life. Next to the historic house, where it is possible to taste the entire range of wines produced, there is now a modern and functional cellar. Here, Bruno makes terroir wines that embrace the values of the land where they grow and the values of the man who tends them, personally overseeing every phase of the production process, making them unrepeatable. Bruno Ciocca sees his commitment to wine as a way to give back to the territory something of what he gained from his previous activity, during which he worked for a company that looked beyond profit and aimed to distribute wealth, culture, services and democracy.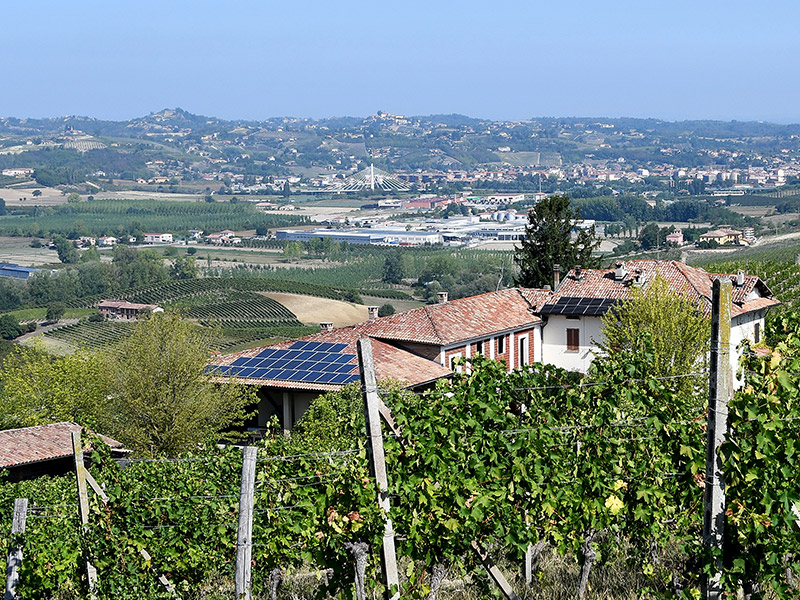 Reality looks to the future.
Bruno believes strongly in the territory and demonstrates this with his commitment, which goes beyond his own estate. In keeping with his goals and values, he played an active role in the establishment and development of the Associazione Produttori Nizza for the protection and promotion of the area of excellence that consists of sixteen municipalities around Nizza Monferrato. Thanks to the constant commitment of all the members of the Association, of which Bruno has been Vice-President in the past, the new Nizza DOCG appellation for the wines produced in the Association's reference area was recognised in 2014.